For those who live in Oklahoma, you certainly have experienced winter wheat plantings and early summer harvest which are just as vital sectors of our economy as the energy business that fuels it. Those sweeping, golden vistas surrounded our recent Alta Mesa location west of Guthrie, Oklahoma. Rual lifestyles provide many of our crew team members with solid work ethics that when combined with mentoring, training and goal setting, have played the major component of our operational success. Thus far the partnership of Alta Mesa and Latshaw Rig 39 has produced 97,376' of cased well bore in less than 7 months. We recognize it takes the combined efforts of our customer and our rig leadership to acheive results, but those daily duties must be carried out by Drillers, Derrickman, Motorman and Floorman, working in safe and effective harmony. We extend sincere appreciation to our crew teams: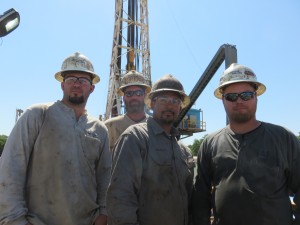 John Wright, Curtis Back, Travis Ivy, Timothy Giles, Jermey Hardwick, Levi Schones, Ty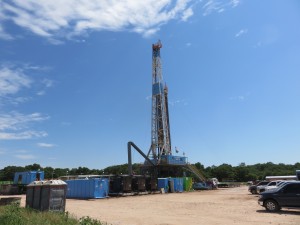 ler Ham, Rusty Daniel, Eric Davis, Derrick Humphries, Poorfirio Alvarez, Ryan Williams, Sammy Webb, Jonathan Strom, Michael Wright, James Southerland, Matthew Lewis, Jason Fox, Daniel Canaday and Marcos Moisa.
Alta Mesa Holdings, LP Corporate office and Field-Rig Site Supervision who's valued and respected guidance we count on, are:
Kevin J. Borque-VP Mid Continent Operations, Martin Key-Drilling Mid-Continent Drilling Manager, Cliff Phillips-Mid Continent Drilling Superintendent, Tony Moreno-Field Supervisor/Company. Man, Darrel Loyd-Field Supervisor/Company Man.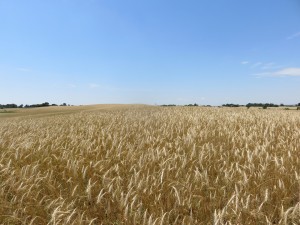 Additional appreciation goes to our Drilling Superintendent-Shane Bodey, Rig Managers Billy Carr and Charles Bragg, plus our dedicated Field Safety Representatives, Toby Borland & Ajan Drake.
A Winning Team of Great People