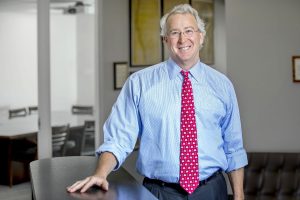 Life is fleeting for all of us. It is what we accomplish in the time we are given that counts. Oklahoma citizens and our industry will be forever indebted to the legacy of inspiration and accomplishments of Aubrey. Years from today, his dedication to personal vision and leadership will be remembered because he has walked in the footsteps of icons before him. Those include Bill Skelly, Frank and Waite Phillips, E.W. Marland, Robert S. Kerr and Dean McGee. Each of these individuals were blessed with not only an unending determination to succeed, but more importantly, it was their valued human attributes of caring for other men and women that set them apart. Turning dreams into realty, takes more guts and relentless effort than many of us can comprehend. Aubrey excelled in seeing a brighter future for both Oklahoma City and the energy industry. We are all fortunate to have had his spirit guiding and building our society. The greatest honor we can provide to his family and his legacy is to press forward, putting forth the hard work and attention to detail and deep appreciation for people, which his life provided. He will be deeply missed. Know always his spirit lives on.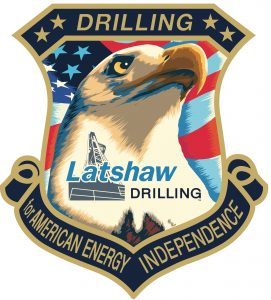 Trent Latshaw's history with Aubrey began in 2005 as our new rig construction programs for Latshaw Rigs 6, 7 and 8 were underway. Those rigs earned two year contracts with Chesapeake Energy, drilling 18,000' and 19,000' wells in Loving County, Texas. Our relationship with Chesapeake continued after those initial contract periods, with Latshaw Rig 6, and lasted until Chesapeake sold that acreage to Royal Dutch Shell. Those rigs set the standard, which we now have improved upon, with the remarkable
performance of Latshaw men and equipment on Rigs 32 & 33.
To put all this into context, you have to look back to Aubrey's early childhood influences. His dad, Joe McClendon, worked at Kerr-McGee Corp in Oklahoma City for 35 years, which provided childhood
experiences of walking the halls of a dynamic part of our energy history. Those influences of seeing a people focused enterprise, led by Robert S. Kerr and Dean McGee, coupled with determination, really set the stage for his life accomplishments. After graduation from Heritage Hall in 1977, he attended Duke University, majored in history, with a minor in accounting and graduated in 1981. That was the same year that Aubrey married his college sweetheart, Kathleen (Katie) Upton Byrns. One of the most valued portions of life were their children; Jack, Callie and Will. Even with a lifetime of subsequent great material accomplishments, Katie and Aubrey count these individuals as their greatest blessings.
Trying to list all of the many business accolades would take many more pages, but it is notable that his journey took him through the 1980's energy industry bust. Those memories of watching not only our industry falter, but the general economy (banks, agriculture and real estate) plunge, provided great perspective. From an accountant at Jaytex Oil & Gas, to a landman who competed with Tom Ward, who subsequently became his life long friend and business partner, those character traits of assertiveness, boldness and "Wildcatter" instincts, became Chesapeake Energy in 1989. You only have to walk the green landscapes of Chesapeake's OKC campus or the remarkable transformation of downtown Oklahoma City and the river district to fully grasp the lasting legacy of vision. For those who grew up here, it is nothing short of revolutionary, to see what a transformation has taken place since 1980. Underlying all these physical changes is the lasting spirit of a revitalized society, where the quality of
our lives has been enriched beyond mere words.
There are countless lives which have benefitted from Aubrey's relentless pursuit of excellence and intrinsic talent for inspiring others. It seems very important for those who have benefited, to continue his legacy by going the extra mile, doing what seems impossible, believing in a better future, for our state, our people and our country. His combination of strength, coupled with deep appreciation for the talents of others is what we now have been chosen to carry forward. Every man and woman has within them unperceived strength of spirit, which when tapped can lead them to a brighter future.
Thank you Aubrey, for your leadership on how to
better serve our state and our country.