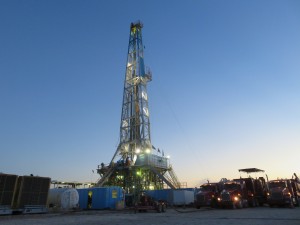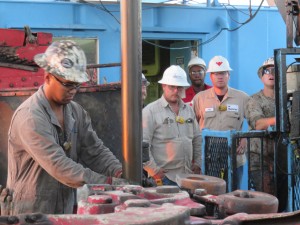 Per Danny Laws, "The men of rig 17 own their actions and have taken personal responsibility, commitment to the job, and utilized positive attitudes to reach a new performance level. In my career, these men excel at setting goals and achieving results, far beyond many. They show a hunger for knowledge and clearly use the input from myself and James Pond to better their individual abilities and contribute to a team approach that has allowed major rig performance results."
We extend sincere appreciation to each of these men and commend them for all the remarkable efforts that have allowed Latshaw Drilling to continue working Rig 17, during what is clearly a dynamically changing m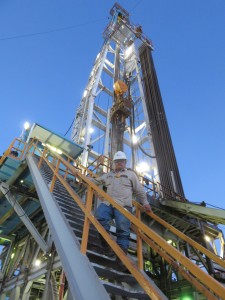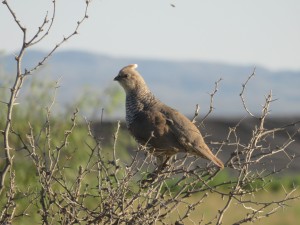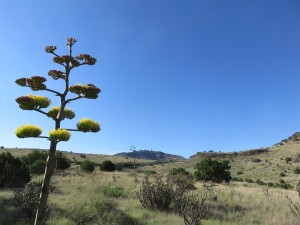 arket place. Having these performance focused individuals is the primary reason we are putting additional rigs to work for other valued customers, and is a major part of our "Better Total Value", to our customers.
Rig 17 began work on May 20th, 2015, spudding the Bentz well in Reeves County, Texas. This new location sets north of I-20, roughly 40 miles west of Fort Stockton, Texas and provides true "Cinemascope" panoramic view of the Davis Mountain Range, which is also home to world renown Davis Observatory Telespcope operations. It is particularly impressive when evening sunsets offer vivid colors of red and purple hues, reflecting from gathering clouds on distant horizons. Like many Latshaw drilling locations, this one provides that sense of visual history, which our forefathers experienced during endless weeks of wagon train travel headed to settle the great southwest. Today100 mile west Texas jaunts, are standard travel for our experienced crews who man these remote outpost devoted to producing Amerian oil and gas. The exemplary efforts of Centennial drilling personnel, Tim Muniz-VP Operations, Aldo Gurmendi-Drilling Engineer and Ricky Mills-Drilling Superintendent, are all greatly appreciated. We also extend our sincere thanks to rig site supervisors Ricky Mills, Tony Walton, Johnny Bowman & Kevin Barnhill for their years of experience which guide our teams performance.
Lathshaw Rig Managers Danny Laws and James Pond bring many years of proven leadership. Current rig crews are: Morning tour, Shawn Barber, Albert Munoz, Sergio Banuelos, John James, Isaac Pollack and Cody White, Stacey Grafton, Terry Smith, Bobby Miller, Bruce Hoffman, Nickolas Donathan, and Hector Emilliano.
Evening tour, Luke Derr, Colton Williams, Danny Hale, Jason Huber,James Armstrong, Danny Hale, Clayton Vanorden, Angel Vargas, Paden Higgins, Robert Barela, Lesley England, Samuel Cotten, Robert Lundy and Juan Salinas-Cantu . Special thanks goes to our Drilling Superintendents, Troy Carroll & Ray Ross. These experienced men, combined with dedicated Field Safety Representatives help keep drilling operations focused on both safety and performance. We extend our sincere thank you to all Latshaw Drilling Crews and Supervisors.