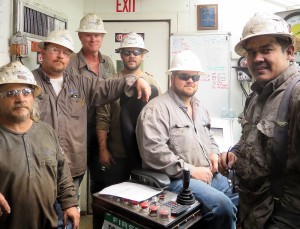 To tell the curren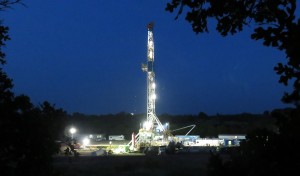 t story of the successful operations now underway with our customer, American Energy, you have to start at the beginning; two relentlessly determined individuals, Aubrey McClendon and Trent Latshaw, who used American entrepreneurial spirit to build companies. Both have endured in sometimes difficult "Teton" size hurdles, and survived. Consistent with those abilities, is one key element vital to any company's success; surrounding themselves with other determined, creative and talented people, qualities required to build dynamic companies. It is the leadership and team work of both field and office men and women, all working towards a common goal, that strengthens companies.
We are very fortunate and thankful for the opportunities provided by American Energy Woodford. Specifically, we extend appreciation to:
Aubrey McClendon-Chairmen and CEO, Joe Craig-Director of AEW Operations, Casey McDonough-Drilling Manager, Jared Arney-Drilling Engineer.
Additional sincere appreciation to the "Company Men" who set leadership examples:
Casey Miller-Drilling Superintendent
Shawn Lackey-Drilling Foreman
Morning Tour:
Jason Bowers, Johnathan Baron, Troy Yeager, Jimmy Lusk, Dallas McCurdy, Donald Russell, Royston State, Kyle Knowles, Chance Judkins, Sean Rowell and Coleman Smith.
Evening Tour:
Ricky McCarroll, Thomas Bartels, Cody Horner, Gary Crenshaw, Christopher Penningtion, Michale Riley, Austin Beam, Dan Hoffman, Corey Marier and Charles Turner.
Latshaw Drilling teams are lead by:
Joey Stockton-Operations Manager
Shane Bodey-Drilling Superintendent
Heath Baldwin-Rig Manager
and CJ Covey-Rig Manager.
Special thanks to all of our Field Safety Representatives and to the outstanding drilling crews who get the hard work done everyday.